Useful Information:
---
---
Safety Recommendations
Per Year

2012
2013
2014
2015
2016

No Safety Recommendations have been issued for the year 2016

2017
2018

Per addressed entity

Ship - Master - Crew
Company (Shipowner - Manager)
Administration Authorities
Recognized Organizations
Other
---
Safety Bulletins
---
Early Alerts
HBMCI
Other Investigation Bureaus(comitted to EC)
---
Links to other state Investigation Bodies
Within E.U. (EMSA)
Outside E.U.
---
Links to co-operating Recognized Organizations for sharing technical information on marine occurrences
---
HBMCI's Activities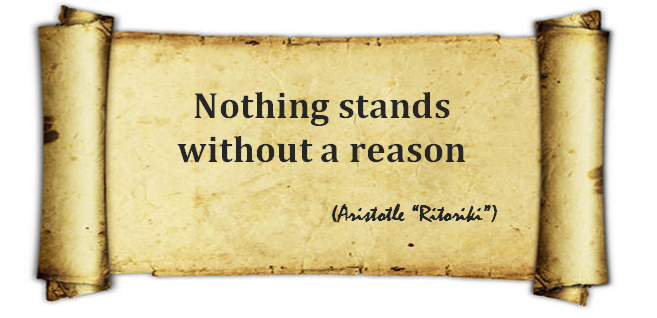 ---

The Hellenic Bureau for Marine Casualties Investigation – HBMCI was established under the provisions of Law 4033/2011 (Official Gazette A' 264) which incorporated Directive 2009/18/EC of the European Parliament and of the Council of the 23rd of April 2009 establishing the fundamental principles governing the investigation of accidents in the maritime transport sector.

It comprises the new independent and impartial Organization of the Hellenic Republic, competent for conducting safety investigations for marine casualties and incidents that take place in vessels flying the Hellenic flag, other vessels within the Hellenic territorial waters or within the Hellenic Search and Rescue region provided that SAR services were delivered by Greek Authorities, as well as any casualty or incident involves substantial interests of Hellas.

Investigations conducted by the Hellenic Bureau for Marine Casualties Investigation – HBMCI, are independent from criminal or other administrative investigations which are held to apportion blame or determine liability, and focus on identifying causal and contributing factors that led to the marine accident or incident, with the objective of preventing future marine accidents or incidents, enhancing maritime safety.
---
HBMCI's news:
---
07-02-2020: Publishing of Interim Investigation Report (Death fisherman of F/V "ANTONIOS")
31-01-2020: Publication of HBMCI's stats for 2019
31-12-2019: Publishing of Investigation Report 03/2018 (Foundering of F/V "SOCRATIS")
27-12-2019: Publishing of Interim Investigation Report (Death of security guard while attempting to board M/T "ZEFYROS")
09-12-2019: Publishing of Interim Investigation Report (Foundering of tug boat "VIKING" and dredger "NEPTUNE KHAN")
03-12-2019: Publishing of Investigation Report 11/2014 (Death of seafarer on board T/B "MEGAS ALEXANDROS")
22-11-2019: Publishing of Investigation Report 10/2014 (Fire on board RoPax "IERAPETRA L")
12-11-2019: Publishing of Investigation Report 02/2018 (Grounding of F/V "BARBA LAMPROS" and death of fisherman)
25-10-2019: Publishing of Investigation Report 18/2013 (Fatal injury of a crew member on board C/V "EVER URBAN")
07-10-2019: Publishing of Interim Investigation Report (Fatal injury of a crew member on board M/T "RIZOPON")
06-09-2019: Publishing of Interim Investigation Report (Foundering of F/B "SOCRATIS")
28-08-2019: Publishing of Interim Investigation Report (Fire on board Ro-Pax "ELEFTHERIOS VENIZELOS")
15-07-2019: Publishing of Interim Investigation Report (Investigation of Marine Incidents of F/D "FLYING DOLPHIN XXIX")
17-05-2019: Publishing of Interim Investigation Report (Fatal fall of the Bosun from the cargo crane of B/C "ANNA M")
06-02-2019: Publishing of Investigation Report 09/2014 (Explosion on board floating separator "TASOS II"
05-02-2019: Publication of HBMCI's stats for 2018
23-01-2019: Publishing of Interim Investigation Report (Stranding of F/V "BARBA LAMPROS" and death of her skipper)
17-01-2019: Publishing of Investigation Report 17/2013 (Grounding of MT "ALIAKMON")
31-12-2018: Publishing of Investigation Report 01/2018 (Death of seaman on board MT "BYZANTION")
14-12-2018: Assessment of the event of the foundering of the oil tanker "Agia Zoni II", as an occurrence out of the scope of HBMCI's safety investigation regime.(see Investigation Progress)
19-09-2018: Publishing of Interim Investigation Report (Death of a truck driver in the garage of RO-PAX "BLUE STAR 1")
10-09-2018: Publishing of Interim Investigation Report (Foundering of M/T "AGIA ZONI II")
24-07-2018: Publishing of Investigation Report 16/2013 (Grounding of F/D "Flying Dolphin XVII")
20-07-2018: Publishing of Investigation Report 15/2013 (Collision between M/V "BARU SATU" and M/V "KATHERINE")
19-07-2018: Publishing of Early Safety Alert No 01-2018(Non Authentic Test Certificate for mooring rope)
10-07-2018: Publishing of Investigation Report 11/2015 (Entanglement of the towline used for towing C/V "HAMMERSMITH BRIDGE" resulting to the death of the Motorman of T/B "CHRISTOS XXII")
05-07-2018: Publishing of Presidential Decree 61/2018 Official Government Gazette 117 A'/03-07-2018 (Available for download in Greek from the link "Legislative Framework")
05-07-2018: Publishing of Interim Investigation Report (Collision between tanker-carrying water "Aegina" and fishing boat "Panagiotis")
25-06-2018: Call of Expression of Interest by EMSA (https://etendering.ted.europa.eu/cft/cft-display.html?cftId=3527 - http://www.emsa.europa.eu/work/procurement/calls.html)
19-06-2018 to 21-06-2018: Participation of investigator of our Bureau in "8th Meeting of the Permanent Cooperation Framework (PCF) on Accident Investigation", organized by EMSA in Lisbon, Portugal.
15-06-2018: Publishing of Interim Investigation Report (Fire on Ro-Ro cargo "MED STAR")
15-06-2018: Publishing of Interim Investigation Report (Grounding of fishing vessel "SIMEON" and death of the fisherman)
24-04-2018: Publishing of Investigation Report 10/2015 (Grounding of Highspeed Craft "FLYINGCAT 4")
17-04-2018 to 19-04-2018: Participation of member of our Service in "EMCIP train-the trainer workshop", organized by EMSA in Lisbon, Portugal, as part of the continuing education of our staff.
20-03-2018 to 22-03-2018: Participation of member of our Service in "EMCIP train-the trainer workshop", organized by EMSA in Lisbon, Portugal, as part of the continuing education of our staff.
14-02-2018: Publishing of Investigation Report 01/2017 (Grounding of M/V "ST. GREGORY")
19-01-2018: Updating of HBMCI's statistics file and statistical maps of EMCIP
12-01-2018: Publishing of Investigation Report 09/2015 (Foundering of fish farm supporting boat "MINSTREL")
10-01-2018: Participation of member of our Service in "9th EMCIP User Group", organized by EMSA in Lisbon, Portugal.
22-12-2017: Publishing of Investigation Report 08/2015 (Death of fisherman of F/V "LIVERIS-FOTEINI II")
21-12-2016: Publishing of Interim Investigation Report (Grounding of M/V "CABRERA")
13-12-2017: Publishing of Investigation Report 07/2015 (Grounding of B/C "GOODFAITH")
27-10-2016: Publishing of Interim Investigation Report (Collision of F/V "ZHE LING YU 91002" with M/T "AUSTRALIS". Loss of ZHE LING YU and 6 of her crew members(pdf))
06-10-2017: Publishing of Safety of Navigation Directorate's circular with prot.no:2221.10/71609/17/06-10-2017 (Available for download in Greek from the link "Legislative Framework")
05-10-2016: Publishing of Interim Investigation Report (Death of one truck driver inside the garage of Ro-Ro Cargo EUROCARGO TRIESTE)
15-09-2017: Updating of statistics file and maps of EMCIP
01-09-2016: Publishing of Interim Investigation Report (Grounding of RO-RO CARGO "SAFFET BEY" TURKISH FLAG)
09-08-2017: Publishing of Interim Investigation Report (Collision M/V "ANANGEL COURAGE" with F/V "MIN JIN YU" 78 n.m. NE of Taiwan island - Foundering of fishing vessel and search eight(8) foreign occupants of F/V
07-08-2017: Publishing of Interim Investigation Report (Collision passenger-tourist "ANTONIA" with speed boat "DUENTE". Immersion of «ANTONIA» and death of 4 passengers)
12-07-2017: Publishing of Investigation Report 14/2013 (Death of 3rd Engineer of M/V "CAPTAIN PETROS H.")
12-06-2017: Publishing of Investigation Report 06/2015 (Grounding and foundering of M/V "KEREM S" at Levitha Island)
09-05-2017: Publishing of Investigation Report 08/2014 (Grounding of C/V "YUSUF CEPNIOGLOU" on Mykonos island)
31-03-2016: Publishing of Interim Investigation Report (Collision between M/V "ARKLOW WILLOW" and fishing trawler "Agios Nektarios")
13-02-2016: Publishing of Interim Investigation Report (Fatal fall of the Bosun inside Cargo Hold No 3 on M/V "DORIC SPIRIT")
07-02-2017 to 10-02-2017: Was conducted the extraction of the data contained in the Voyage Data Recorder (VDR) capsule which was recovered from a depth of 20m from the shipwreck of M/V "CABRERA", Antigua & Barbuda flag, IMO 9191955, which had sank after her grounding of 24 December 2016 at the North coast of the island of Andros, Greece, by experts of ΜΑΙΒ (Marine Accident Investigation Branch) at their premises in Southampton. One HBMCI Investigator was present during the procedure which was conducted in terms of the cooperation framework among AIBs, as established by the EU Directive 2009/18/EC.
08-02-2017: Delivery - Receipt of Directorate of HBMCI from BELLAS Stylianos, HCG Captain (Eng) in PETROPOULOS Eleftherios, HCG Commander
01-02-2017: Updating of statistics file and maps of EMCIP
24-01-2017: Publishing of Investigation Report 07/2014 (Fatal fall of Bosun from the deck crane of B/C "PANORIA")
24-01-2017: Publishing of Investigation Report 06/2014 (Fatal fall into the sea of Technician during disembarkation from Oil Tanker "ROYAL OAK" to Launch Boat "DRAKON TAXIARCHIS")
22-12-2016: Publishing of Interim Investigation Report (Foundering of the tag boat "RAFINA" in port of Tinos)
01-12-2016: Publishing of Investigation Report 13/2013 (Grounding and foundering of General Cargo "STELLA" 18 n.m W of Karpathos Island)
01-12-2016: Participation of investigator of our Service in "Workshop on implementation issues related to Directive 2009/18/EC - Closure and follow up", organized by EMSA in Lisbon, Portugal.
29-11-2016 to 30-11-2016: Participation of two (02) investigators of our Service in Workshop on "Fires on ro-ro vehicle decks", organized by EMSA in Lisbon, Portugal.
11-11-2016: Publishing of Investigation Report 05/2015 (Fire on board of HS-Ro-Pax "Highspeed 5" and death of crew member)
09-11-2016: Publishing of Investigation Report 05/2014 (Foundering of RoRo Cargo "Agia Marina" 25 nm West of Cape Gramvousa Kriti island)
04-11-2016: Updating of HBMCI's statistics file and statistical maps of EMCIP
25-10-2016 to 27-10-2016: Participation of member of our Service in "EMCIP train-the trainer workshop", organized by EMSA in Lisbon, Portugal, as part of the continuing education of our staff.
27-10-2016: Publishing of Investigation Report 12/2013 (Foundering of General Cargo "NOUR M." in the port of Rhodes Island)
18-10-2016 to 20-10-2016: Participation of member of our Service in "EMCIP train-the trainer workshop", organized by EMSA in Lisbon, Portugal, as part of the continuing education of our staff.
18-10-2016: Publishing of Interim Investigation Report (Fire in the engine room of Ro-Pax "KRITI II")
14-10-2016: Publishing of Investigation Report 04/2015 (Grounding of passenger vessel "Alexandros" on a shole reef close to cape Tourlos of Aigina island)
04-10-2016: Publishing of Investigation Report 03/2015 (Death by asphyxiation of the Bosun of Bulk Carrier "KOSMAS V" after entering a cargo hold)
28-09-2016: Publishing of Investigation Report 04/2014 (Impact of RoPax "Europalink" on Peristerai Islet shoal reef)
13-09-2016: Publishing of Investigation Report 03/2014 (Explosion on board M/V "NAKHODKA")
05-09-2016 to 09-09-2016, NORMAN ATLANTIC:Two investigators of our Service dispatched to Bari Italy, in the framework of the common investigation for the very serious marine casualty "Fire on board Ro-Pax "NORMAN ATLANTIC""
09-09-2016: Uploading of HBMCI's statistics file for the year 2016
29-08-2016 to 02-09-2016: The Director of our Service participated in " 25th Meeting of Marine Accidents Investigator's International Forum - MAIIF" in Hamburg,Germany
30-08-2016: Publishing of Interim Investigation Report (Foundering of the fishing vessel "DIMITRIOS", death of its skipper and six members of her crew missing)
08-08-2016: Publishing of Interim Investigation Report (Death of one seafarer, one stevedore and serious injury of one stevedore of M/V "IONIC")
08-08-2016: Publishing of Interim Investigation Report (Sinking of fishfarm auxiliary boat "MINSTREL")
26-07-2016: Publishing of Interim Investigation Report (Collision between Cruise Ship "Aegean Paradise" and HCG SAR Boat 519)
25-07-2016: Publishing of Interim Investigation Report (Grounding of the Passenger-HSC "FLYNIGCAT 4" near Tinos island)
15-07-2016: Publishing of Interim Investigation Report (Contact of the Ro-Pax "PREVELIS" at the doct of the Anafi port)
07-07-2016: Publishing of Interim Investigation Report (Death of the Motorman of T/B "CHRISTOS XXII")
01-07-2016: Publishing of Investigation Report 02/2015 (Fire and foundering of commercial-sailing boat "MELTEMI II")
27-06-2016 to 29-06-2016, NORMAN ATLANTIC:Two investigators of our Service dispatched to Bari Italy, in the framework of the common investigation for the very serious marine casualty "Fire on board Ro-Pax "NORMAN ATLANTIC""
20-06-2016 to 23-06-2016: Participation of investigator of our Service in "6th Meeting of the Permanent Cooperation Framework on Accident Investigation", organized by EMSA in Lisbon, Portugal.
21-06-2016: Publishing of Interim Investigation Report (Grounding of passenger "ALEXANDROS")
13-05-2016: Participation of member of our Service in "Training course on Integrated Maritime Services", organized by EMSA in Lisbon, Portugal, as part of the continuing education of our staff.
10-05-2016: Publishing of Interim Investigation Report (Fire on board of commercial-sailing boat "MELTEMI II")
13-04-2016: Publishing of Interim Investigation Report (Death of fisherman on board of fishing boat "LIBERIS FOTINI II")
04-04-2016 to 08-04-2016: The Director and one Investigator of our Service participated in the "9th Accident Investigation Core Skills Course", organized by EMSA in Lisbon, Portugal
24-03-2016: Publishing of Interim Investigation Report (Grounding and foundering of fishing vessel "PANAGIOTIS F.")
23-03-2016: Publishing of Interim Investigation Report (Fire on board Ro-Ro-HSC "HIGHSPEED 5")
02-03-2016: The Director of our Service participated in " PCF WG7 - Injuries ", organized by EMSA in Lisbon, Portugal
26-02-2016: Publishing of Interim Investigation Report (Death of seaman on board B/C "KOSMAS V")
25-02-2016 to 26-02-2016: Participation of member of our Service in EMCIP Usergroup Meeting (UG7), organized by EMSA in Lisbon, Portugal
23-02-2016 to 24-02-2016: The Director of our Service participated in " PCF WG4 -Training ", organized by EMSA in Lisbon, Portugal
18-02-2016: Publishing of Interim Investigation Report (Grounding, flooding and foundering of M/V "KEREM S")
11-02-2016: Publishing of Interim Investigation Report (Grounding of M/V "GOODFAITH")
03-02-2016: Publishing of Investigation Report 01/2015 (Sinking of Fishing Vessel "MAKRIS MANOLIS")
29-01-2016: Sending list of the statistical data our Service's in Hellenic Statistical System
19-01-2016 to 20-01-2016: Participation of two (02) investigators of our Service in seminar for "Voyage Data Recorders and Electronic Evidence", organized by EMSA in Granfield University, as part of the continuing education of our staff
15-01-2016: Publishing of Interim Investigation Report (Death of bosun on board M/V "LAMBAY")/Lead Investigating State:Liberia
13-01-2016: Updating of statistics file and maps of EMCIP
31-12-2015: Publishing of Investigation Report 02/2014 (Grounding of M/V "INCE INEBOLU")
31-12-2015: Publishing of Investigation Report 11/2013 (Fire on board Ro-Pax "NISOS MYKONOS")
21-12-2015: Publishing of Investigation Report 01/2014 (Grounding and sinking of fishing vessel "AGIA MARINA")
30-11-2015: Publishing of Interim Investigation Report (Death of seaman on board B/C "PANORIA")
26-11-2015: Publishing of Interim Investigation Report (Fire on board Ro-Ro Passenger Ferry "IERAPETRA")
04-11-2015: Publishing of Investigation Report 10/2013 (Fatal injury of a truck driver on board Ro-pax "SORRENTO")
27-10-2015: The Director of our Service participated in "Workshop on Implementation issues related to Directive 2009/18/EC", organized by EMSA in Lisbon, Portugal.
20-10-2015 to 22-10-2015: Participation of investigator of our Service in Workshop for EMCIP, organized by EMSA in Lisbon, Portugal, as part of the continuing education of our staff.
13-10-2015 to 15-10-2015: Participation of investigator of our Service in Workshop for EMCIP, organized by EMSA in Lisbon, Portugal, as part of the continuing education of our staff.
07-10-2015, NORMAN ATLANTIC: HBMCI investigator deployed to Pisa Italy in order to be present during examination of VDR of Norman Atlantic. Investigator assisted by MAIB (UK) technical expertise in VDR matters following request of HBMCI.
05-10-2015: Realization of Conference on "Investigation of marine accidents in the maritime sector and the role of HBMCI in the improvement of safety of navigation at sea, the prevention of pollution from ships and in general in the reduction of maritime accidents risk in the future" in Eugenides Foundation
28-09-2015: Uploading of HBMCI's statistics file for the years 2013, 2014 & 2015
25-09-2015: Participation of investigator of our Service in "Workshop on fires on ro-ro decks", organized by EMSA in Lisbon, Portugal.
23-09-2015 to 24-09-2015: Participation of officer of our Service in EMCIP Usergroup Meeting (UG6), organized by EMSA in Lisbon, Portugal.
23-09-2015: Uploading of HBMCI's statistics file for the year 2015
23-09-2015: Updating of HBMCI's statistics file for the year 2014
23-09-2015: Updating of statistics file for flag-type of ships involved in casualties under investigation by HBMCI
23-09-2015: Updating of statistics file of Casualties as per ship type/place on board
23-09-2015: Updating of statistical maps of EMCIP
21-09-2015: Publishing of Interim Investigation Report (Grounding of Ro-Ro Passenger "EUROPALINK")
04-09-2015: Publishing of Interim Investigation Report (Grounding of B/C "INCE INEBOLU")
01-09-2015: Publishing of HBMCI's web page manual
25-08-2015: Publishing of Interim Investigation Report (Death of seaman on Tug Boat "Megas Alexandros")
12-08-2015 Commencement of RSS - Live Feed option for HBMCI's News. In order to subscribe, press the RSS button (upper left corner of the column, next to the title "HBMCI's news") and then follow the instructions provided by your installed RSS reader.
05-08-2015: Publishing of Investigation Report 09/2013 (Impact of Cruise Ship "MSC MAGNIFICA" on Piraeus Port entrance breakwater)
27-07-2015 to 30-07-2015,NORMAN ATLANTIC: HBMCI Investigator dispatched to Bari Italy, in the framework of the common investigation for the very serious marine casualty "Fire on board Ro-Pax "NORMAN ATLANTIC""
28-07-2015: Publishing of Interim Investigation Report (Explosion on board Floating Separator "TASOS II")
21-07-2015 to 22-07-2015,NORMAN ATLANTIC: Visit of Italian investigators to Patra and Igoumenitsa, in the framework of the common investigation for the very serious marine casualty "Fire on board Ro-Pax "NORMAN ATLANTIC""
22-06-2015 to 24-06-2015,NORMAN ATLANTIC: HBMCI Investigator dispatched to Rome Italy, in the framework of the common investigation for the very serious marine casualty "Fire on board Ro-Pax "NORMAN ATLANTIC""
29-05-2015: Publishing of Investigation Report 08/2013 (Parting of mooring line resulting in fatal injury of seaman on board cruise ship "NORWEGIAN JADE")
14-05-2015: Publishing of Interim Investigation Report (Grounding of Ro-Pax "PREVELIS" at islet of Aspro)
12-05-2015: Publishing of Interim Investigation Report (Sinking of Ro-Ro cargo "AGIA MARINA")
08-05-2015: Publishing of Interim Investigation Report (Explosion on board M/V "NAKHODKA")
07-05-2015: Uploading of indexes of Safety Recommendations per subject (see "Safety Recommendations" menu)
09-04-2015: Publishing of Investigation Report 07/2013 (Impact of M/T "MANTOUDI" on the pier)
07-04-2015: Publishing of Interim Investigation Report (Loss of life of technician while disembarking from M/T "ROYAL OAK" to passenger launch "DRAKON TAKSIARCHIS")
13-03-2015: Publishing of Interim Investigation Report (Grounding of Container vessel "YUSUF CEPNIOGLU")
12-03-2015: Publishing of Investigation Report 06/2013 (Collision between M/V "CONSOUTH" and M/V "PIRIREIS")
03-03-2015 to 05-03-2015,NORMAN ATLANTIC: Visit of Italian investigators in Greece, in the framework of the common investigation for the very serious marine casualty "Fire on board Ro-Pax "NORMAN ATLANTIC""
11-02-2015: Publishing of Interim Investigation Report (Grounding of Passenger Hydrofoil "FLYING DOLPHIN XVII" at Tselevinia islets )
10-02-2015: Publishing of Interim Investigation Report (Fatal injury of a crew member on board of Container vessel "EVER URBAN" )
10-02-2015 to 12-02-2015: Participation of two investigators of our Service in Workshop for EMCIP, organized by EMSA in Lisbon, Portugal, as part of the continuing education of our staff.
02-02-2015: Presentation of new Officer in our Bureau.
21-01-2015,NORMAN ATLANTIC: The Greek investigator in collaboration with the Italian authorities enters in the ship aiming at the investigation. In Greek investigator forbidden to take photographs.
21-01-2015,NORMAN ATLANTIC: Investigator, HBMCI's representative, located in Brindisi-Italy, aiming at the immediate correspondence on issues co-investigation of this accident, when allowing by the Italian authorities.HBMCI is in continuous consultation with the relevant Italian authorities on the subject, while it has been requested elements so far gathered by the Italian Investigative Services and the Italian Fire Service.
20-01-2015: Three (03) moreover investigators appointed in our Bureau. Total, HBMCI staffed with six (06) investigators.
13-01-2015,NORMAN ATLANTIC: HBMCI's Director dispatched to Brindisi-Italy to deal with the Italian authorities for the proper implementation of European Directive 2009/18, in the framework of the common investigation for the very serious marine casualty "Fire on board Ro-Pax "NORMAN ATLANTIC""
08-01-2015,NORMAN ATLANTIC: By letter of HBMCI it is requested the cooperation of E3 Directorate of Ministry of Foreign Affairs, which calling intervention of the Prosecutor of Piraeus - Direct communication of Greek Ambassador in Rome with HBMCI.
07-01-2015,NORMAN ATLANTIC: HBMCI announcement to Ministry of Foreign Affairs regarding to made a demarche against the Italian authorities for the proper implementation of European Directive 2009/18, in the framework of the common investigation for the very serious marine casualty "Fire on board Ro-Pax "NORMAN ATLANTIC""
06-01-2015,NORMAN ATLANTIC: Officer of the Hellenic Fire Service dispatced to Brindisi-Italy, following a request of our Office, for assisting the safety investigation of the very serious marine casualty "Fire on board Ro-Pax "NORMAN ATLANTIC""
04-01-2015,NORMAN ATLANTIC: By letter of HBMCI, the Ministry of Foreign Affairs informs the Ministry of Justice, Transparency and Human Rights to intervene in order the Greek investigators execute their work.
04-01-2015,NORMAN ATLANTIC: The HBMCI informs the Ministry of Foreign Affairs that the Italian authorities prohibit taking pictures in the Greek investigators, as well as the opportunity of investigation for the very serious marine casualty "Fire on board Ro-Pax "NORMAN ATLANTIC""
03-01-2015,NORMAN ATLANTIC: HBMCI Investigators dispatched to Brindisi-Italy for the joint safety investigation with the respective Safety Investigation Authority of Italy into the very serious marine casualty "Fire on board Ro-Pax "NORMAN ATLANTIC""
29-12-2014: Publishing of Interim Investigation Report (Grounding of M/T "ALIAKMON")
12-12-2014: Publishing of Interim Investigation Report (Sinking of M/V "NOUR M")
09-12-2014 to 11-12-2014: Performing of EMSA's audit to HBMCI
05-12-2014: Publishing of HBMCI's Report for 2013 & 2014
05-12-2014: Uploading of HBMCI's statistics file for the year 2014
04-12-2014: Commencing co-operation with Recognized Organization DNV-GL for sharing (through websites) technical information on marine occurrences
02-12-2014: Uploading of statistics file for flag-type of ships involved in casualties under investigation by HBMCI
28-11-2014: Publishing of Interim Investigation Report (Death of 3rd Engineer on board M/V "CAPTAIN PETROS")
27-11-2014: Updating of HBMCI's statistics file for the year 2013
27-11-2014: Updating of statistical maps of EMCIP
26-11-2014: Updating of statistics file of Casualties as per ship type/place on board
26-11-2014: Publishing of Investigation Report 05/2013 (Death of visitor on board Ro-Pax "NISOS RODOS")
26-11-2014: Publishing of Interim Investigation Report (Death of truck driver on board Ro-Pax "SORRENTO")
24-11-2014: Publishing of Interim Investigation Report (Foundering of M/V "STELLA")
21-11-2014: Publishing of Interim Investigation Report (Impact of P/S "MSC MAGNIFICA" on the pier of the Central Port of Piraeus)
19-11-2014: Publishing of Investigation Report 01/2012 (Fire on board Ro-Pax "KRITI II")
19-11-2014: Publishing of Safety Bulletin 01/2014: To Owners and Skippers of small boats
18-11-2014: Editing of HBMCI's Procedures Manual
17-11-2014: Publishing of Investigation Report 04/2013 (Foundering of Tug Boat "ARTEMIS V" by M/V "JSM")
14-11-2014: Publishing of Investigation Report 03/2013 (Foundering of barge "AGIOS DIONYSIOS")
11-11-2014: Publishing of Investigation Report 02/2013 (Injury of seaman on board Ro-Pax "NISOS KEFALONIA")
07-11-2014: Adding in the column "Useful Information" of links to other states' Investigative Bodies within and outside E.U.
06-11-2014: Publishing of Interim Investigation Report (Collision of M/V BARU SATU and M/V KATHERINE)
30-10-2014: Publishing of Interim Investigation Report (Death of visitor on board Ro-Pax Nisos Rodos)
29-10-2014: Publishing of Interim Investigation Report (Death of seaman on board Passenger-Cruise vessel Norwegian Jade)
22-10-2014: Updating of the column "Useful Information", to contain Investigation Reports according to their stage (draft, published interim and final reports) and categorization of Safety Recommendations according to year and entities addressed to. Adding of a search engine for in-site queries.
20-10-2014: Updating of the column "Useful Information", to contain Safety Recommendations deriving from HBMCI's Investigation Reports
09-10-2014: Change of telephone numbers of HBMCI as part of the program "SIZEFKSIS". Obtain the new numbers from the page "Contact"
17-09-2014: Uploading of amended Accident Report documents. Please download the new forms from the column "Report a casualty"
02 to 03-09-2014: Participation in EMCIP User Group 5 of EMSA
15-07-2014: Updating of uploaded statistics file of Casualties for 2013
07-07-2014:Publishing of EMCIP manual
07-07-2014: Publishing of Interim Investigation Report (Impact of M/T Mantoudi on the pier, in the port of Piraeus)
04-07-2014: Publishing of Interim Investigation Report (Injury of seaman on board Ro-Pax Nisos Kefalonia)
02-07-2014: Change in Accident Reports format (The new type of report can be downloaded from the link "Report a Casualty")
02-07-2014: Publishing of two Interim Investigation Reports (Fire on board Ro-Pax Nisos Mykonos, Foundering of barge Agios Dionysios)
01-07-2014: Update of HBMCI's logo
25-06-2014: Updating of uploaded statistics file of Casualties for 2013
17 to 19-06-2014: Participation in Permanent Cooperation Framework (PCF) 4 of EMSA
11-06-2014: Uploading of statistics file of Casualties as per ship type/place on board
14-05-2014:Publishing of Interim Investigation Report (Collision of M/V Consouth - M/V Pirireis)
09-05-2014: Publishing of Investigation Report 01/2013 (Death of seaman after falling off passenger-launch Vaggelio)
04-04-2014: Publishing of Interim Investigation Report (Fire on board Ro-Pax Kriti ΙΙ)
03-04-2014: Uploading of of HBMCI's statistics file for the year 2013
12-02-2014: Commencing of HBMCI's website operation
17-01-2014: Publishing of HBMCI's circular with prot.no:10022.1/01/14/17-01-2014 (Available for download in Greek from the link "Legislative Framework")
09 to 10-07-2013: Participation in Permanent Cooperation Framework (PCF) 3 of EMSA
13 to 14-11-2012: Participation in Permanent Cooperation Framework (PCF) 2 of EMSA
22-12-2011: National Law 4033/2011 comes into force
Copyright © 2019 ΥΝΑΝΠ/ΕΛΥΔΝΑ
/e-gnacio